There's nothing quite like summer in Montreal.
As you may have read by now, Montreal is the place to be, rain, shine, or snow. To ensure you get the absolute best out of your summer, we have put together a list of Montreal's best activities going on this August, much like we did last month.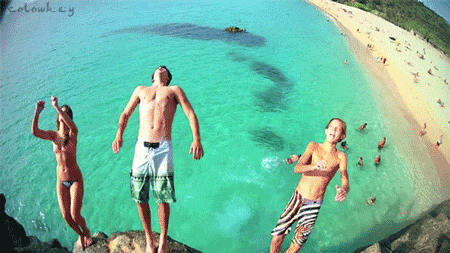 Ile Soniq
If you're born to rage, check out Ile Soniq at Parc Jean Drapeau.
Picnik Electronik
If you haven't spent a Sunday at Picnik Electronik yet, you know what to do!
http://piknicelectronik.com/en/
Eleganza
Eleganza – Italian Fashion Show. Can you say models and champagne?? The show will also features styles from 1945 all the way until current fashion.
http://www.mccord-museum.qc.ca/en/exhibitions/italian-style-fashion-since-1945/
Slide the city- Montreal!
Montreal is about to have a giant slide going through it. REPEAT. Montreal is about to have a giant slide going through it. THIS IS NOT A DRILL.
Montreal Pride Parade
Have a great time and surely make a new friend or two at the Montreal Pride Parade.
http://www.fiertemontrealpride.com/en/pride/
The Colour Run
The Colour Run is in town this August!!!
http://ca.thecolorrun.com/locations/montreal/
Montreal's Fashion and Design Festival
Calling all aspiring designers and fashion enthusiasts- check out this month's Montreal Fashion and Design Festival, after-all you are in one of Canada's biggest fashion hubs.
http://2016.festivalmodedesign.com/en
See Celine Dion in Concert
Go see Celine Dion in concert (oh so Quebec) at the Montreal Bell Centre. You can't miss her because she will be performing NINE shows.
http://www.celinedion.com/tour
First Friday's
Eat your heart out at First Friday's – the annual food truck gathering.
http://cuisinederue.org/en/les-premiers-vendredis/
Otakuthon
Head to Otakuthon and check out some different culture! This Japanese cosplay and pop culture festival is sure to teach you something new.
http://www.otakuthon.com/2016/home/