You won't regret this one.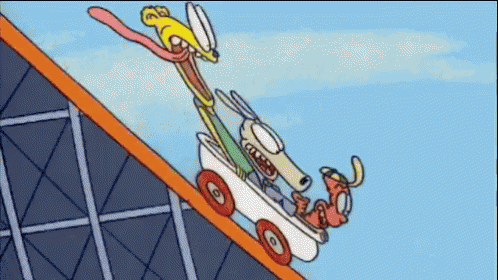 With so many events to check out in the city throughout the summer, it can be hard to narrow down which ones are really worth doing on your days off. From brunch spots to concerts, the city is home to a plethora of daily and weekly activities. Today, we want to talk about one stop that simply can't be missed. Montreal's La Ronde is the city's premier amusement park. Located at Parc Jean Drapeau, the Six Flags amusement park houses countless roller coasters and rides, sure to offer a thrilling experience. We've compiled a list of the top 5 reasons you need to spend a day at Montreal's La Ronde.
There are over 40 rides and attractions specifically designed for your enjoyment!
The park is offering an amazing sale! Tickets are only $40 for a limited time – a deal you surely won't get again this summer.
They just launched a new ride called "The Titan" that looks absolutely amazing (check it out for yourself below).
The International Fireworks competition is going on at the parc. This is clearly the perfect way to finish off a day of thrilling adventures at the amusement park.
 There is some seriously good food (and drinks).
It's a great excuse to try something new!
Will you head out to La Ronde this summer? We sure will! Share your experience in the comment section below or by tagging @stcathys on social media.