Concert time!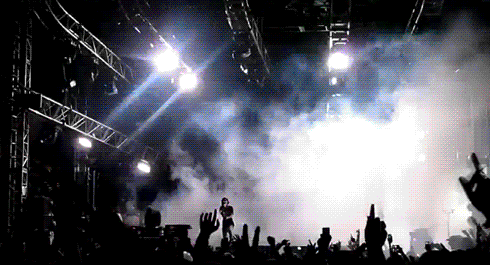 Montreal is a city known for its strong culture and world-class art scene. Needless to say, the city attracts huge stars and great shows all year 'round. With energetic crowds and ~good vibes~, plenty of headliners ensure Montreal is a stop on their tour. With so much action and top of the line artists coming to the city, it can be challenging to narrow down which shows are worth checking out. To make it easier, we've curated a list of the next 5 concerts you need to be at! Trust us, you'll be having some serious #Fomo is you neglect to attend one of these shows.
Jay-Z
After the release of his new album, Jay-Z is heading on tour! We're beyond ecstatic to announce that the king himself has decided to make Montreal a stop on his 4:44 Tour in November. The show will be held at the Bell Centre and tickets go on sale this Saturday, July 14th at 10:00 in the morning. This show is sure to sell out fast, so you'll have to be quick to score yourself a ticket!
Imagine Dragons
The famous indie-alternative rock band Imagine Dragons will be making their mark on the city at the Bell Centre on October 27th. Having had many hits within different genres of music over the years, the Friday night show is sure to attract a diverse crowd of true music lovers. Plus, with a newly released album that we can't stop singing along to, we're sure this show will be one for the books.
Queen & Adam Lambert
Classic rock lovers, you won't want to miss out on Queen in Montreal on July 17th. Sure to be a rocking' Monday, former American Idol winner Adam Lambert serves as lead vocals with the band. Tickets may be slightly harder to score on such short notice, but if you are successful in scoring yourself a pair last minute, you won't regret heading out to the Bell Centre for this show.
Kendrick Lamar
Coming off his arguably best album yet "Damn.", Kendrick Lamar has scheduled a stop in Montreal at the end of August. The rap superstar's show is guaranteed to be electric, with thousands of fans gathering to show their support. We can't wait to see if he brings any surprise guests (Rihanna anyone?)!
Lady Gaga
If you're in it for the theatrics, this is a show you won't want to miss out on! Famous not only for her amazing voice AND throwing a great party but presenting a distinct performance, Lady Gaga is sure to provide you with an amazing experience. She will be performing at the Bell Centre on September 4th; the perfect way to spend your labour day.
I don't know about you, but we're ready to rock! Did we miss any amazing concerts coming to Montreal in the near future? Let us know who you're excited to see in the comment section below.