Moving out is all fun and games until you own no more than a mattress. Furnishing an apartment can be tough when you don't have the funds to purchase an entirely new living room. When seeking out furniture, remember that it will only be in your student house for a maximum of four years. Don't break the bank for furniture! Here are some tips on seeking out affordable furniture.
1) Furnished Apartments


This option is super simple. Your cost of rent will be a little higher because the entire apartment is furnished unless of course, you join us at St Cathy's Montreal Student Residence with furnished apartments at the fraction of a studio apartment price. Nonetheless, furnished accommodations are ideal for students who are unable to move some of their own furniture to their new house. It is also ideal for students who aren't looking to add the stress of furnishing a home. Furnished apartments are definitely super fun but take into consideration your budget for rent. Click here to learn more.
2) Multi-Purpose Furniture


Multi-purpose furniture is super convenient because you're getting two options for the price of one! For example, if you're purchasing a couch, look for a sofa that doubles as a pull-out couch. You will be getting both a bed and a couch for the cost of one. While it may not be ideal to sleep on a pull-out couch, you won't have to spend money right away to buy a bed also!
3) City-Wide Garage Sales


Specifically, in the summer, seek out city-wide garage sales! Not only are they fun, but you will definitely find lots of furniture and decorations that you can afford. Be prepared to spend more than you expect because people have so many things to sell and you'll just want it all!
4) Kijiji Is Your Friend


It may feel sketchy or unsafe sometimes to purchase furniture, appliances, or decorations off of someone online, but Kijiji is by far the safest out of all. Use the search engine to narrow down the type of items you need, the preferred location, and the maximum budget. You will be surprised with the amount of options you have!
5) Old Tenants = New Friends


If you're lucky enough to meet the old tenants of your potential new home, you are truly blessed. When moving, getting rid of a lot of things becomes part of the game. There is a good chance that the previous tenants are looking to sell some of their items that you may need in your Montreal student residence room, such as an ironing board or a kettle. Ask them about their move and hopefully they'll give you a good price on some of the things they're getting rid of.
6) IKEA Wild Night Sale


Most IKEA's will participate in an annual student night sale. This sale will be your lifesaver when buying furniture. IKEA will drop their prices quite a bit for this specific night because of the amount of students that participate in the event. Do everything in your power to not buy everything you see! While it is new furniture, this will be a benefit when and if you decide to sell it in the future. If you are staying in a Montreal student residence, this can be a great chance to spice up your room with some art and decorations.
7) On Campus Residence Move Out Sale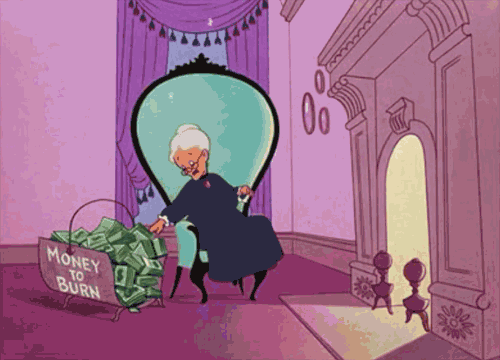 Most universities and colleges host an event where students can sell the things they don't need. While it might not be couches and beds, you may be able to find bookshelves and smaller appliances such as toasters for cheaper!
Moving into a university off-campus Montreal student residence is all apart of the experience. No one said the experience had to be more expensive than it already is! Take these options into consideration and you will end up with a beautiful room that you'll be proud of.