What to wear, where.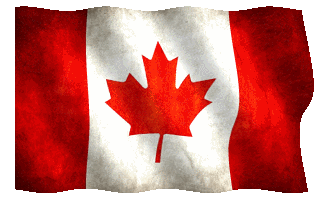 Canada Day is always a hard event to dress for – whether man or woman, putting together a solid red and white look can prove to be quite challenging. Luckily, we're here to provide you with some serious outfit inspo for both men and women's fashion, to have you wearing Canada proud this weekend!
Let's Start with the Ladies: 5 Great Canada Day Looks for Women
The Minimalist
Pair a red striped shirt with red or white high waisted shorts for a minimalistic yet incredibly stylish look.
The Chic
Catch eyes with your flawless style this Canada Day by using a white or red base with the opposite colour for accessories or tailored pieces. Take it a step further by carefully adding another accent colour to your look such as light blue or black (but beware of tacky-ness).
The Chill
Heading out for a Canada day BBQ or day at the lake? Try a more casual red and white look, perfect for hanging around outside.
The Classic
Not convinced? Go for the classic all white with red lipstick look! Simple & classy.
Now for the Men: 5 Great Canada Day Looks for Men
The Tailored
Try a red and white tailored look to really turn heads this weekend. Although slightly more expensive, these staple pieces can easily be mixed into your usual wardrobe as well.
The Chill
Feeling like something more relaxed? Try a casual look with boat shoes and jeans or shorts – pairing red, white, and a little bit of denim to complete your Canada Day look.
The Streestyle
More of a street style type of guy? A red bomber jacket will keep you stylish and in the Canada Day spirit!
Laidback – Classy
Pair your favorite red or white summer pants with the opposite colour top/jacket for a classy yet laid back look this weekend. Perfect for anything from a BBQ to fireworks!
The Classic
Similarily to your female counterparts, if all else fails go for a classic all white look. Guaranteed to kill every single time!
How will you express your personal style in collaboration with your Canadian pride this weekend? Let us know in the comment section below or tag us in your pictures on Instagram using the handle @stcathys.