Time to make your money!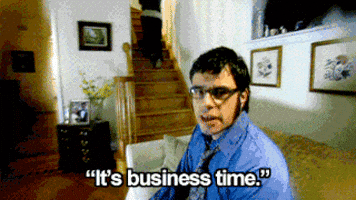 Whether you're a psychology or engineering student, in today's society, conducting business is an inextricable factor when aiming for success within any industry. Like so many before us, prosperity has been found time and time again among budding young entrepreneurs and inventors alike. In fact, countless world business leaders realize how important it is to inspire young entrepreneurs and have implemented programs to motivate young people to chase their dreams and become the next generation of business leaders.
And yet, there's never been a better time to be a young entrepreneur. Not only because so much support and resources are available, but some colossal news has just been announced. According to Product Hunt this week only, serial (and Canadian!) entrepreneur Elon Musk has announced the Bored Elon Seed Fund. For one week only, all entrepreneurs and inventors have a chance to pitch their ideas to Elon Musk via Twitter, with the top 3 ideas receiving seed funding from the technology mogul himself
So why does this program have us declaring the best week ever to have a business idea? Well, it turns out that the seed funding is quite significantly, 5 million for the top 3 ideas. Better yet, Elon himself is taking 0% equity of the winners' companies. 0%. This is truly a blessing for anyone hoping to start a company!
What are you waiting for? Brainstorm your best business ideas and pitch it to @elonmusk on Twitter today. This just may be the start of a new career! Let us know what you think about this effort in the comment section below or by tagging @stcathys on social media.
Read Elon's full statement here.