It's all about the aesthetic!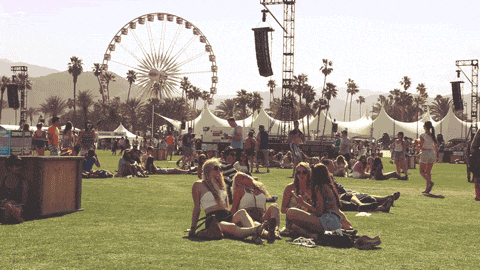 Well, time has come and gone, and Osheaga weekend is finally upon us. Hopefully, you planned well, but for the bulk of us that lack great planning skills, this can only mean one thing – time to get your last minute festival outfits ready! Luckily, Montreal has some seriously good shopping options, so finding the right pieces isn't as hard as creating the look. Luckily, we're here to help with the challenge! We've created a guide to all the great styles you need to rock at Montreal's premiere music and arts festival this weekend. Without further adieu, here is your ultimate #FestivalFashionInspo for both men and women.
Ladies  
Ladies, it's come time to ditch the flower crowns and crop tops (we know it's hard.. they're just so cute). Stand out from the crowd and ditch the basic festival style with one of these cute and creative looks.
Gents
Guys, avoid becoming a "festival bro" and take some insight from a true fashionista; men's festival style DOES NOT mean a bright (and tacky) wife beater and a pair of fraction glasses. Check out our favourite mens festival fashion looks below, showcasing how you can dress for both comfort and style this weekend.
Couples
Feel like dressing with your boo without looking dorky? Don't worry, no matching t-shirts here. Check out these flawless couple looks that will have everyone saying #CoupleGoals.
How will you showcase your personal flare and style at Osheaga this weekend? Let us know in the comment section below or share your look with us by tagging @stcathys on social media. See you there!
Need a place to stay this weekend? We have the perfect Montreal accommodations for you. Click here to learn more or book now.