It's time to treat yourself! Honestly, you deserve it. You've had a long week of work or an exhausting couple of days at school. You need to relax. It could only be Tuesday and you're over the week. That is definitely okay! Focusing on yourself and providing the care your body needs is nothing to be ashamed of. Take the day for yourself and recuperate. Here are some tips to have the ultimate relaxation day.
1) Beauty Sleep


Before your big day of relaxing, you need to get a good night's sleep before the big day.If you're deciding the night before that you're going to have a relaxation day, get a good night's sleep. You want to wake up feeling rejuvenated. If you start your day off tired, the rest of the day will feel pointless. Get the full eight-hour sleep you've been craving so badly. You'll instantly love yourself a little more in the morning.
2) Relax and Unplug From Social Media


Although this might sound like the last thing you want to do, you will not regret it. I promise you at the end of the day you'll feel more at peace knowing you spent the day just thinking about yourself. Realistically, you're just going to sit on your phone creeping through Instagram to see what your ex-boyfriend is doing. It's not worth it! Unplug from social media and give yourself the attention that you deserve.
3) New Sheets = New Me


The feeling of crawling into your bed at the end of the day to freshly washed sheets is indescribable. Throw your sheets in the wash or replace them with brand new ones. Your relaxation day doesn't need to end the minute you get into bed. If you have problems with breakouts, changing your pillow cases and sheets regularly can help prevent them. Treat yourself by sleeping in some nice sheets!
4) Bubble Baths


Light yourself a nice teak-wood mahogany candle and get some calming music to feel relaxed. Bubble baths are so soothing and will instantly make you feel at peace. Don't have a bathtub? Hot showers are just as relaxing. Get your shower playlist ready and go live your best life in the bathroom.
5) Food, Lots of Food.


Today is your day. If you feel like going all out for breakfast, do it. However, if you'd rather take yourself out to brunch, go right ahead. You deserve to be well fed and happy. You don't want to ruin your day by being hangry so treat yourself to your favourite meal or dessert!
6) Art


Whatever popped into your head when you read "art," do exactly that. If that means you want to draw, grab a sketchbook and a pencil. If you want to paint a canvas, go grab your paint brushes. Expressing yourself through art allows you to relax and show what you've been feeling lately in a creative form. Take the time during your day to express your thoughts and emotions.
7) Dress For Yourself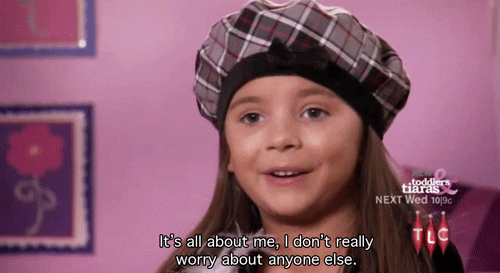 Self-care days are what you make of them. Dressing for yourself in the morning is important! If you feel like going all out with a full face of makeup because you have the time, you can. If you would prefer to be in sweatpants, hair tied, chilling' with no makeup on, I don't think Drake would oppose! Overall, this day is all about you so dress the way you want.
With these tips, you'll be on the road to relaxation in no time! Remember that self-care is important and it is okay to take the time you need to get back on track. Treat yourself, you deserve it.
What are your favorite self-care tips for an especially stressful time? Let us know in the comment section below.