Healthy = delicious.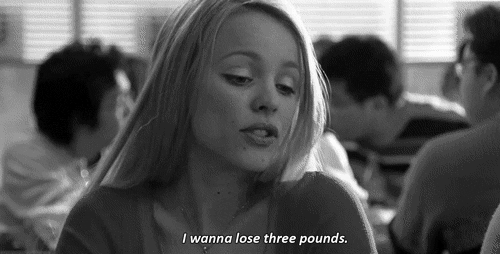 As summer approaches, many of us are making some changes in an effort to get that summer 'bod. Whether you're a ~seasoned~ juice cleanser, have doubled up on the cardio sessions, or are trying a (ridiculously unsustainable) fad diet, simply making some subtle adjustments to your daily routine such as adding 30 minutes of exercise to your day or increasing your fiber intake, can have an substantial influence on your efforts. If you're a snacker, one proven way to slim down is by swapping your favorite junk foods for some healthy alternatives. We've put together a list of top 7 favorite healthy snacks and meals to substitute your preferred junk foods and meals, proving lifestyle changes don't necessarily mean you will go hungry:
Chip Lovers
Alternative: Kale, Zucchini, Apple, or Sweet Potato Chips
Who doesn't love that crave that satisfying chip crunch? Luckily, there are many literally delicious healthy alternatives that deliver the same amount of crunch and flavour. Get 16 healthy chip alternative recipes here.
Wing Lovers
Alternative: Cauliflower Buffalo Bites
When you just ~need~ buffalo wings, try this easy and healthy alternative to get both the flavor and the crunch of your favorite wings. Not a buffalo fan? Switch the sauce to your preference! Get the recipe here.
Chocolate Lovers
Alternative: Avacado Brownies
I won't insist that chocolate lovers switch to 70% cocoa chocolate (although delicious,  it's not actually that healthy) because I'm here to help innovate your diet. For something completely different yet equally satisfying, try chocolate avocado brownies. You can eat these babies guilt free. Get the recipe here.
Popcorn Lovers
Alternative: Coconut Oil Popcorn
A personal favourite, this is a great healthy (and cheap) alternative to junk food for when you're on the go. Feel like spicing it up a bit? From chilli powder, lime powder, and salt & pepper, to traditional popcorn seasoning or vinegar, this snack is both quick and customizable. Get the recipe here.
Peanut Butter Lovers
Alternative: Healthy Peanut Butter Cups
Peanut butter lovers, I get you. I could eat spoonful after spoonful, and you probably can too. Aside from simply switching over to natural peanut butter, another health-ish recipe to satisfy any peanut butter craving is dark chocolate peanut butter cups. Made with cocoa, coconut oil, and natural peanut butter, these are suitable for your healthy (and even ketogenic) lifestyle. Get the recipe here.
Pizza Lovers
Alternative: Cauliflower Pizza
Why yes, there's a healthy alternative for all of you pizza lovers too. With an abundance of veggies and healthy fats, cauliflower pizza is a personal pizza. Get the recipe here.
Candy Lovers
Alternative: Ketogenic Gummy Bears
When you get a serious sugar craving, these gummy bears will help you get through the day. Get the recipe here.
Ice Cream Lovers
Alternative: Frozen Yogurt
This healthy junk food alternative may seem basic, but I prefer calling it timeless. In a rush? Simply freeze your preferred type of yogurt add your favourite fruit, nut, or topping for the perfect snack. My personal favourite is strawberry greek yogurt with sunflower seeds. Get the recipe here.
No excuses! Try one (or all)  of these healthy alternatives to your favourite junk foods today.