Get your fix.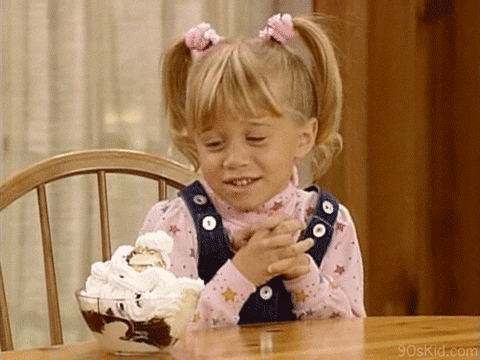 Montreal is a city known for its world-class culinary experiences. From seafood to vegan options, food tours of any type are available around the city. For those of us with a slightly sweeter palette, an ice cream tour sounds like something straight out of heaven. When you're ready to attempt such an ~ambitious~ project, make your way to these Montreal ice cream spots. Oh, and one last thing; beware of brain freeze!
La Diperie
Start your ice cream tour at Montreal's most infamous ice cream parlor – La Diperie. With delicious toppings and an Instagram-worthy blue wall, this MTL staple is the perfect stop on any hot sunny day
 Vivrent
Transport yourself to Italy with this amazing Montreal gelato spot. From homemade baked goods to various delicious gelato flavours, your tastebuds will be thanking us.
Mlle Catherine
What could taste more like your childhood than ice cream AND Lucky Charms? The answer is nothing. Mlle Catherine offers a cute (and delicious) Lucky Charm ice cream cone, served with their amazing ice cream. Needless to say, this is a great spot to stop for ice cream in Old Montreal.
Kem CoBa
With daily changing flavors and delectable soft serve ice cream, Kem Coba is a Montreal ice cream spot you can't miss.
Ca Lem
If there's an ice cream spot equally as 'gram-able as La Diperie,  it would have to be Ca Lem. This ice cream parlour is Montreal's premier spot to get black ice cream – a trendy treat that's blown up over the past few summers.
Le Blueboy
Home to the famous Churro sundae, Montreal's Le Blueboy is no stranger to the trendy ice cream game. Best of all, these delicious treats come with a variety of toppings and melted chocolate.
 From Vivrant to Kem Coba, you have the perfect Montreal ice cream parlor bucket list to get through this summer. Did we miss your favorite Montreal ice cream spot? Let us know in the comment section below.